Your model agency for the perfect booking
The Modeling Agency that connects models, with magazine, advertising agencies, designer and of course – you! CM Models handles the entire administrative burden that comes with model bookings for catwalks, commercials & co. We ensure that the job runs seamlessly, even in the most demanding projects. From behind the scenes to upfront on the catwalk, from fashion shows, campaigns to fashion shoots, we make sure that all runs well. We are where you are – Worldwide!
Our customers appreciate our professional models as well as our network. We represent models worldwide. Are you looking for models for your next advertising campaign? CM is your international model management partner for placements & model bookings. Read more about our model agency.
Model booking by experts
✓ via office@cmmodels.com
✓ via +49 (0) 221 16 53 23 70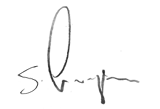 Hello Sweden! Our Model Agency cares about your interests and needs! For placements or bookings for branding, image, fashion and advertising campaigns in North America and worldwide – take a look! See all our female models and male models.
Your Model Agency – Sweden
Sweden high in the north of Europe, is with nine million inhabitants the biggest country in Scandinavia. Sweden has with the Kattegat and the Baltic Sea two natural borders and with Finland and Norway two neighbouring countries. No other country in Europe is able to come to so diverse sceneries impress like Sweden. If you plan a Backpackingreise by the Scandinavian kingdom, deep woods, crystal-clear lakes, the mountain chain of the Skanden, picturesque villages and of course also interesting towns expect you .Uppsala, Gothenburg, Malmö and of course Stockholm – Sweden has many nice towns, and every town has its own magic. Visit the Vasa-Museum, the Skansen or the ABBA Museum and get intouch with swedish coulture. Relax in Göteborgs Botanical Garden, have fun in the amusement park Liseberg or Gröna Lund and visit the Stockholm castle. Everyone will find the perfect place to be. Read more about our model agency. We want to help you finding your model!
Model booking – Advertising, fashion, shows and editorial for magazines
Through our way of doing business you are always perfectly positioned and stress free on set. We have professionals for all your model booking and casting inquiries. Whether in media productions for fashion, advertising, business, fashion shows or TV – Our model index provides the best selected personalities and look for your individual needs. We have a variety of models ranging from active, classic to sports models. Get in touch with us – Model Booking
Fashion in Sweden
Here is a list of shopping centres in Sweden:
Amiralen Shopping Centre in Karlskrona
Falan Galleria in Falun
Norra Backa in Borlänge
E-Center in Söderhamn
Valbo Shopping Centre in Gävle
Eurosop in Hamlmstad
Gallerian in Varberg
Lillänge in Östersund
Rosengallerian in Jönköping
Baronen Shopping Centre in Kalmar
Kosta Outlet in Lessebo
Grand Samarkand in Växjö
Ikano Retail Centre in Haparanda
We want to help you with your advertising. Read more about our model agency and we'll help you finding the perfect model for your catwalk, film, editorial, magazine, etc.
More about Swedish fashion cities
International model management
Dubai
Great Britain
Netherlands
Riyadh
Turkey