Your model agency for the perfect booking
The Modeling Agency that connects models, with magazine, advertising agencies, designer and of course – you! CM Models handles the entire administrative burden that comes with model bookings for catwalks, commercials & co. We ensure that the job runs seamlessly, even in the most demanding projects. From behind the scenes to upfront on the catwalk, from fashion shows, campaigns to fashion shoots, we make sure that all runs well. We are where you are – Worldwide!
Our customers appreciate our professional models as well as our network. We represent models worldwide. Are you looking for models for your next advertising campaign? CM is your international model management partner for placements & model bookings. Read more about our model agency.
Model booking by experts
✓ read in Spanish: CM Models
✓ via office@cmmodels.com
✓ via +49 (0) 221 16 53 23 70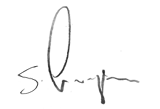 Beautiful Barcelona – The city of Gaudi
Barcelona is one of the most popular towns in Spain. Architecture, nightlife, the sun, beach and sea are only some of the reasons why the tourists in droves to Barcelona stream. The beaches along the long seafronts load for sauntering, radian drive, jogging or Longboard drive. In Barcelona are sensational many places of interest: The best known ones are La Sagrada Familia, the park Güell, La Pedrera, the cathedral, or the Esglesia de Santa Maria del Mar. Everywhere, moreover, one finds tracks and pieces of art of Joan Miro, Salvador Dali or Gaudi. Barcelona from above – impressive views of the town: The highest vantage point comes up on the house mountain Tibidabo, completely on top on the church "Sagrat Cor".
Read more about our model agency and we will help you to find a model to your advertsing campaign, your film, your editorial or the presentation of your new fashion collection.
Model booking – Advertising, fashion, shows and editorial for magazines
Through our way of doing business you are always perfectly positioned and stress free on set. We have professionals for all your model booking and casting inquiries. Whether in media productions for fashion, advertising, business, fashion shows or TV – Our model index provides the best selected personalities and look for your individual needs. We have a variety of models ranging from active, classic to sports models. Get in touch with us – Model Booking
Shopping in Barcelona
The best shopping places in Barcelona? We compiled a list of the best places for shopping:
Paseo de Gracia
the best known shopping street of Barcelona, it accommodates many known marks like Desigual, D&G, Gucci or Manolo Blahnik. Also for relax during your shopping trip is provided, because an amount of top restaurants (e.g., Tapa Tapa) exist
Porta de L' Engel
This shopping street in the centre of Barcelona appeals to rather young people, to Shopaholics, it's a hotspot in Barcelona and practically constantly full of tourists.
La Roca Village
is filled with designer Outlet in which numerous mark goods (Desigual, Hugo Boss, Levi's,etc.) are offered around up to 60% more favourably
Rambla de Catalunya
should not be mixed up with the famous Las Ramblas, because in contrast to the Las Ramblas is the Rambla de Catalunya a quiet place with little traffic
Read more about our model agency. We will help you finding the perfect model for your campaign!