Your model agency for the perfect booking
The Modeling Agency that connects models, with magazine, advertising agencies, designer and of course – you! CM Models handles the entire administrative burden that comes with model bookings for catwalks, commercials & co. We ensure that the job runs seamlessly, even in the most demanding projects. From behind the scenes to upfront on the catwalk, from fashion shows, campaigns to fashion shoots, we make sure that all runs well. We are where you are – Worldwide!
Our customers appreciate our professional models as well as our network. We represent models worldwide. Are you looking for models for your next advertising campaign? CM is your international model management partner for placements & model bookings. Read more about our model agency.
Model Booking
✓ via office@cmmodels.com
✓ via +49 (0) 221 16 53 23 70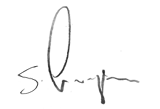 Hello Netherlands! Our Model Agency cares about your interests and needs! For placements or bookings for branding, image, fashion and advertising campaigns in North America and worldwide – take a look! See all our female models and male models.
Netherlands – country of beautiful tulips and bicycles
The Netherlands are one of the most popular destinations of Western Europe. The kingdom is convincing with marvellous sceneries. Width fields, meadows and endlessly long sandy beaches offer relaxation purely to the vacationer. The level scenery of the Netherlands invites with long cycle tracks and footpaths to sporty pressing on foot or by the bicycle. The small coastal places with its nice dune areas and last among fine-sandy beaches are liked just with families with children very much. Not only the nature has to offer in the Netherlands a lot. Many events and tourism attractions as well as wonderful old and modern towns lure yearly during the summer months millions visitors in the Netherlands. To the main attractions are counting: Canals of Amsterdam, Keukenhof, Zuiderzeemuseum, Kinderdijk, Schiermonnikoog, delta works in Zeeland, St. Johannes chapel in 's-Hertogenbosch, Zandvoort, Rotterdam, bird's park Avifauna, Archeon, Madurodam, moles de Valk, ruin of Teylingen, Maastricht, Efteling. Read more about our model agency. Find your model for your campaign!
Model booking – Advertising, fashion, shows and editorial for magazines
Through our way of doing business you are always perfectly positioned and stress free on set. We have professionals for all your model booking and casting inquiries. Whether in media productions for fashion, advertising, business, fashion shows or TV – Our model index provides the best selected personalities and look for your individual needs. We have a variety of models ranging from active, classic to sports models. Get in touch with us – Model Booking
Netherlands Fashion Week in Amsterdam
Twice per year a row of public fashion looking takes place in Amsterdam. In each case in January and July the creative and visionaries designer from the Netherlands open its doors and present its fashion. Amsterdam Fashion Week tries to inspire the world with an original and new style.
In 2004 the first international fashion show took place in the Dutch metropolis and the spontaneous success Amsterdam gave to the Dutchmen Recht to a fashion town to crown which stands firm to the international comparison. In the time of the Fashion Week Amsterdam completely stands on the head, because the shows on the catwalk are complemented with a whole series of diverse and innovative events. Museums, galleries and exhibitions have special opening times and celebrations take place in many bars, clubs and discos.
Year after year there rise the numbers of visitors and Amsterdam becomes an inspiring source of the international world of fashion. Visitors of Amsterdam enjoy the ambience and start its journey home not without small present from the Amsterdam shopping quarters.
Find the model for your catwalk! Read more about our model agency. We would love to help you!
International model management
France
Great Britain
Italy
Netherlands
Sweden