Your model agency for the perfect booking
The Modeling Agency that connects models, with magazine, advertising agencies, designer and of course – you! CM Models handles the entire administrative burden that comes with model bookings for catwalks, commercials & co. We ensure that the job runs seamlessly, even in the most demanding projects. From behind the scenes to upfront on the catwalk, from fashion shows, campaigns to fashion shoots, we make sure that all runs well. We are where you are – Worldwide!
Our customers appreciate our professional models as well as our network. We represent models worldwide. Are you looking for models for your next advertising campaign? CM is your international model management partner for placements & model bookings. Read more about our model agency.
Model Booking
✓ via office@cmmodels.com
✓ via +49 (0) 221 16 53 23 70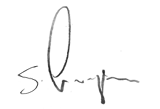 About Singapore! Fast growing and futuristic
Singapore is an island and city-state and the smallest and smallest state in Southeast Asia. He is a member of the Commonwealth of Nations. Singapore is considered one of the cities with the world's highest living costs. The island state of Singapore includes the main island, three larger islands, and 58 smaller islands. It is located at the southern tip of the Malay Peninsula, separated from it by the Johor Strait. The islands are the southernmost foothills of the Hindu peninsula and the Asian mainland. In the west, one of the most heavily traveled waterways in the world is touched by the Straits of Malacca. To the south is the Singapore road. Neighboring states are Malaysia on the Malay Peninsula in the north and Indonesia with Sumatra and the Riau Islands in the south.
Facts about Singapore:
Chewing gum is banned in Singapore, except for those with a medical prescription
The world's first night zoo, The Night Safari, is located in Singapore
The five stars in the national flag of Singapore represents the ideals of democracy, peace, progress, justice, and equality
The largest tropical orchid garden in the world can be found in the Singapore Botanic Gardens
Singapore's climate is tropical, so temperatures do not vary much throughout the year. Average temperatures range between about 23 and 32°C (73 to 90°F)
Singapore's diverse culture and heritage have served up a huge number of colorful cuisines, each with its own distinctive flavor and aroma
Travel in Singapore – Modeling and jam traffic
If you are a model, you should know some insider tips! Singapore is best visited by MRT, bus or taxi. The MRT (Mass Rapid Transport), is actually a kind of subway and drives quite quickly every destination. Directly at the airport in Singapore, you can buy a "standard ticket", which can be recharged for up to six trips. The MRT is cheaper compared to German subways. At the ticket machine, you simply enter your next destination so the price for the trip is displayed. The tourist ticket "Tourist-Pass" I would not recommend since individual drivers are significantly cheaper. Here you can find the current network. You can also download the free app "Singapore Rail Map Lite" to your iPhone to plan your next trip. Of course, your modeling agency helps!
Model Measurements:
If you want to apply as a model you need to take your measurements to send to the agency and see which agency your type fits in. For high fashion agencies take a look at the points below.
Women's heights and measurements:
minimum 1.75 cm to maximum 1.81 cm is optional (5.8" minimum to 5.11" maximum is optional)
measurement depends on which market you are working for but international markets want 87-58-82 for hips/waist/bust (90-60-90 references)
Depending on your measurements you can apply for different kinds of agencies like:
High Fashion
Commercials
People (advertisement)
Model booking – Advertising, fashion, shows and editorial for magazines
Through our way of doing business, you are always perfectly positioned and stress-free on set. We have professionals for all your model booking and casting inquiries. Whether in media productions for fashion, advertising, business, fashion shows or TV – Our model index provides the best-selected personalities and look for your individual needs. We have a variety of models ranging from active, classic to sports models. Get in touch with us – Model Booking
Singapore – One of the nicest cities to be
Singapore is a city-state in Southeast Asia. Founded as a British trading colony in 1819, since independence it has become one of the world's most prosperous countries and boasts the world's busiest port.
Combining the skyscrapers and subways of a modern, affluent city with a medley of Chinese, Malay and Indian influences and a tropical climate, with tasty food, good shopping and a vibrant night-life scene, this Garden City makes a great stopover or springboard into the region.
Singapore is the city where all your expectations are surpassed: you walk through them with big, astonishing eyes and leave them with a wide, happy grin – knowing that you will return soon.
Peering over the rooftop pool deck of Marina Bay Sands, shopping up a storm on Haji Lane, or ogling at the supertrees in Gardens by the Bay, it's almost impossible to imagine Singapore was little more than a fishing village just over a century ago. On the eve of its golden jubilee, there's no better time to discover the delights of the Lion City.
Must haves in Singapore
It's not every day that you can have breakfast with orangutans. But at the Singapore Zoo you have a chance to do this and much more! Famous for its rare collection of animals, it's popular with kids and adults both.
Hop on to a tram and embark on a journey through the world's first wildlife night park that takes you from the Himalayan foothills to wild equatorial Africa. This is your chance to come up close with lions, tigers, tapirs and more! You are sure to be in for an experience of a lifetime as you take this 40-minute journey around the park and see over 1,000 animals in eight geographical areas.
The 101-hectare super park, popularly known as Gardens by the Bay offers amazing views of the Marina Bay skyline. Surrounded by lush lawns, tropical palm trees and beautiful pavilions, it is perfect for an outdoor shooting.